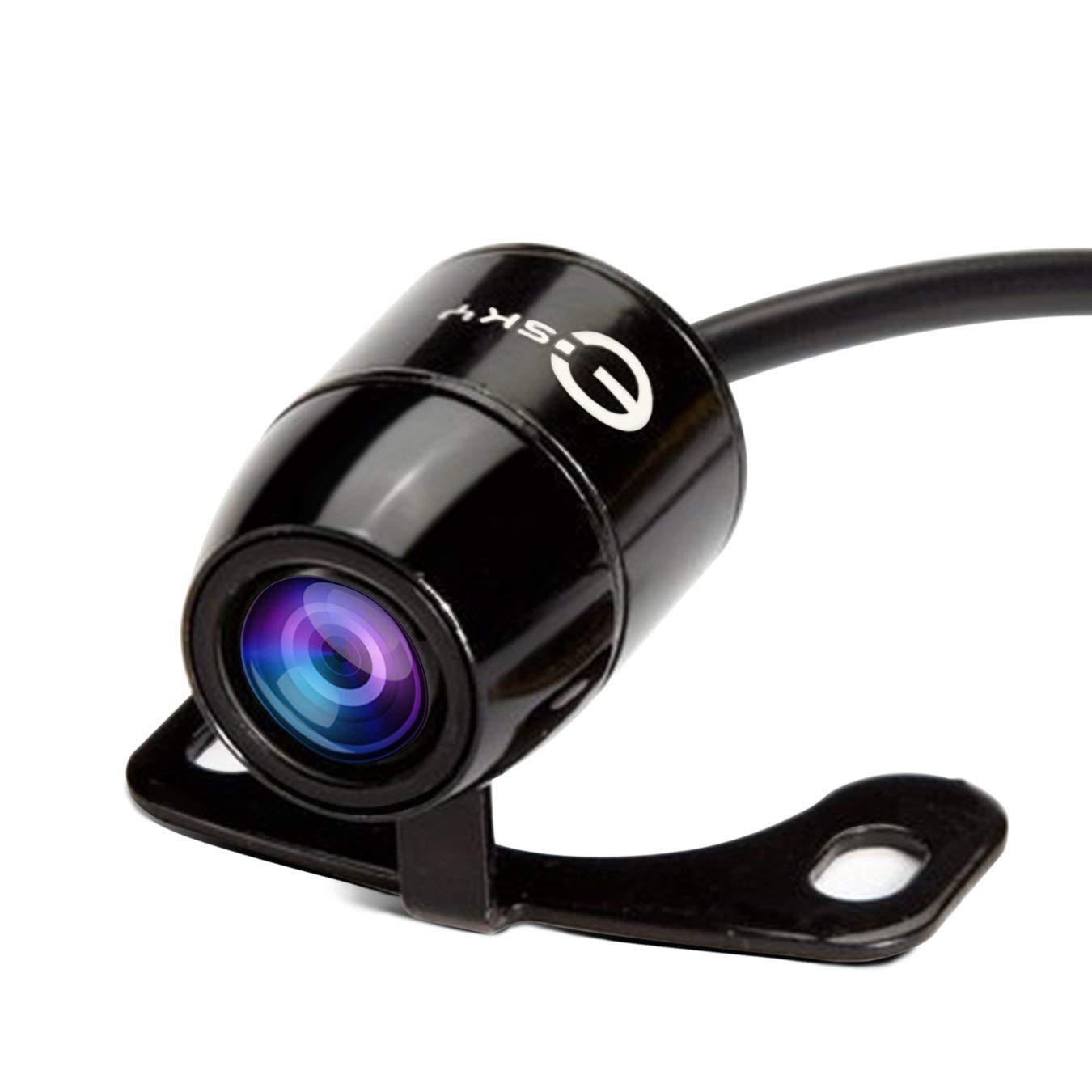 Backup Camera,Esky Mini HD Color CMOS Waterproof 170 Degree Viewing Angle Rearview Camera Car Reversing Rear ViewSide ViewFront View Security Pinhole Spy Camera--Optional Guideline(YESNO)
$21.99
x
Backup Camera,Esky Mini HD Color CMOS Waterproof 170 Degree Viewing Angle Rearview Camera Car Reversing Rear ViewSide ViewFront View Security Pinhole Spy Camera--Optional Guideline(YESNO)
EAN: 6952848679303
FOR ALL VEHICLES: Esky Mini Rear view camera has a universal fit so it can be perfect for all kinds of vehicles. The camera is also very easy to set up and it is suitable for cars, RVs, trucks, SUVs and more

ONE-BUTTON CONTROL: This streamlined vehicle backup camera is all business and no frills. Easy one-button control allows you to shift between front view, back view, and turn guidelines on and off. One press is all it takes

VISUAL ANGLE LENS: 170 degree visible range works great with the blind spot. Built in night sensor, clear view even at night.

HIGH QUALITY: Hi-definition Color CMOS, NTSC TV system, 628 X 586 pixels/510 x 496 Pixels, 420 TV lines, DC 12V working Voltage

EASY TO INSTALL AND SMALL SIZE: Professional exterior waterproof car rear view camera, easy to install and operate. Your satisfaction comes first! If any question, Esky 24 Hours Customer Service is online. Contact us for Technical Support or Replacement if you have any question and we'll be happy to help you!
Poorly manufactured

Reviewed in the United States on

Great Camera

Reviewed in the United States on

Great camera for a motorhome.

Reviewed in the United States on

Great, little camera

Reviewed in the United States on

Solid value, nice a stealthy

Reviewed in the United States on

works fine

Reviewed in the United States on

Inexpensive camera provide clear picture

Reviewed in the United States on

Great item AND it is priced right.

Reviewed in the United States on

5⭐⭐⭐⭐⭐

Reviewed in the United States on

Not as clear as a oe back up camera

Reviewed in the United States on
Specification
- Image device: Hi-definition Color CMOS
- TV system: NTSC
- Effective pixels: 628 X 586 pixels/510 x 496 Pixels
- Resolution: 420 TV lines
- Lens Angle: 170 degree
- Power supply: DC 12V

Package Included
- 1 x Esky Car Rear View Camera
- 1 x DC power cable
- 1 x AV cable (19 ft)

Seller Warranty
- 30-Day Money Back Guarantee
- 12 Month Replacement Warranty
- Lifetime Support Guarantee