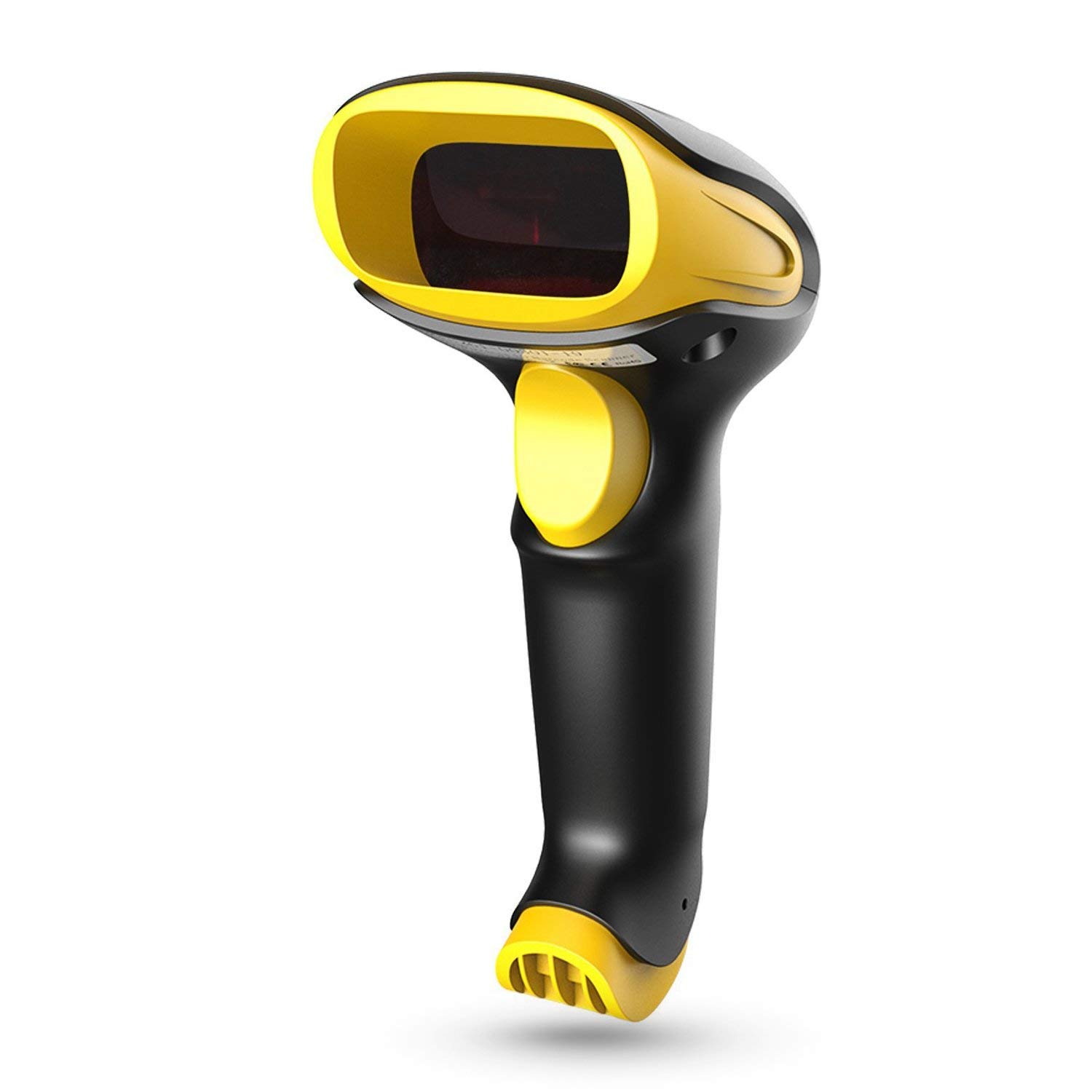 Esky ES017 Handheld USB Wired Barcode Scanner - Automatic 1D and 2D QR Code Reader
$62.99
x
Esky ES017 Handheld USB Wired Barcode Scanner - Automatic 1D and 2D QR Code Reader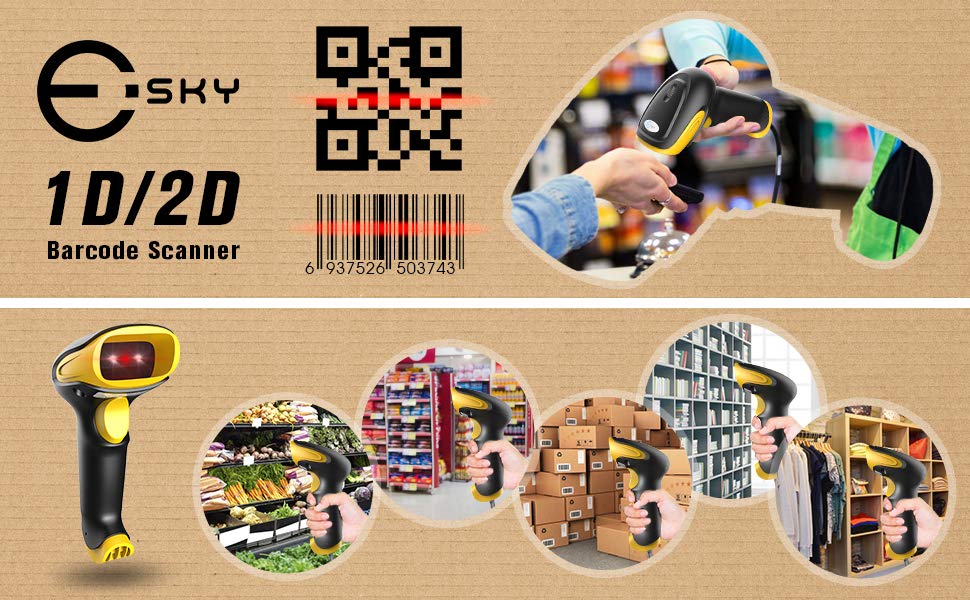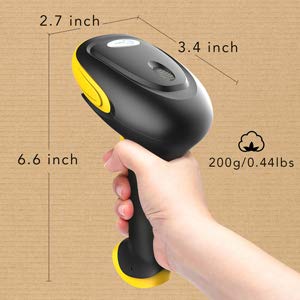 Very Easy to Use
1.Connect the scanner to your computer via a USB cable.
2.Create a new document (word, excel or txt).
3.Scan a barcode to add it to the file automatically
Seller Service
We wouldn't want your bright spark purchase to feel any less than 100% satisfying. That's why if something isn't to your liking, our customer team would be more than happy to get back to you within 24 hours.
Drop-Proof

The durable, engineering-grade plastic withstands drops and bumps and maximizes the scanner's lifetime.

Lightweight and Portable

At only 0.44lbs, this feather-light scanner can be used comfortably for an extended period of time. Just plug it in and get started!

Quick and Accurate Readings

The Esky USB Wired Handheld Barcode Scanner will scan, read, and upload 1D and 2D QR barcodes in an instant.
Let the Esky ES017 Handheld Barcode Scanner be your handy helper for your booming business. 1D and 2D barcode-friendly and its ergonomic design makes it a perfect fit in your business, whether is it a supermarket, bookstore or your friendly neighborhood snack store.
The best part? Using it only requires one simple step.
Just plug it into your computer via the supplied USB cable, and let the scanning commence.
Great value

Reviewed in the United States on

Working great

Reviewed in the United States on

Very easy to use and quick setup

Reviewed in the United States on

This product will make my scanning of items easier

Reviewed in the United States on

Great for what we need it.

Reviewed in the United States on

Cheap and works awesome

Reviewed in the United States on

Great little scanner, bad at close-together barcodes

Reviewed in the United States on

It`s not bad at all

Reviewed in the United States on

Five Stars

Reviewed in the United States on

Five Stars

Reviewed in the United States on
Specifications:
--Interface: USB 2.0 --Scanner Type: two-way single scan --Dimensions: 168mm x 87mm x 70mm (6.6in x 3.4in x 2.7inch)

--Light Source: 650nm(visible) --Scanning type: Manual scanning --Scan Rate: 45mil/s

--Reading Distance: 6 ¨C 30cm --Print Contrast: 25% minimum reflective difference

--Scanning angle: fanning 30°, horizontal 75°, vertical 65°

--Decode Capability:

--1D: UPC / EAN, UPC / EAN with supplementals, Bookland EAN, ISSN, UCC Coupon Extended Code, Code 128, GS1-128, ISBT 128, Code 39, Code 39 Full ASCII, Trioptic Code 39, Code 32, Code 93, Code 11, Matrix 2 of 5, Interleaved 2 of 5, Discrete 2 of 5, Codabar, MSI, Chinese 2 of 5, GS1 DataBar variants, Korean 3 of 5, ISBT Concat

--2D: PDF417, MicroPDF417, Composite Codes, TLC-39, Data Matrix, Maxicode, QR Code, Micro QR, Aztec
Package includes:
--1 x Esky ES017 Barcode Scanner--1 x USB Cable--1 x User Manual