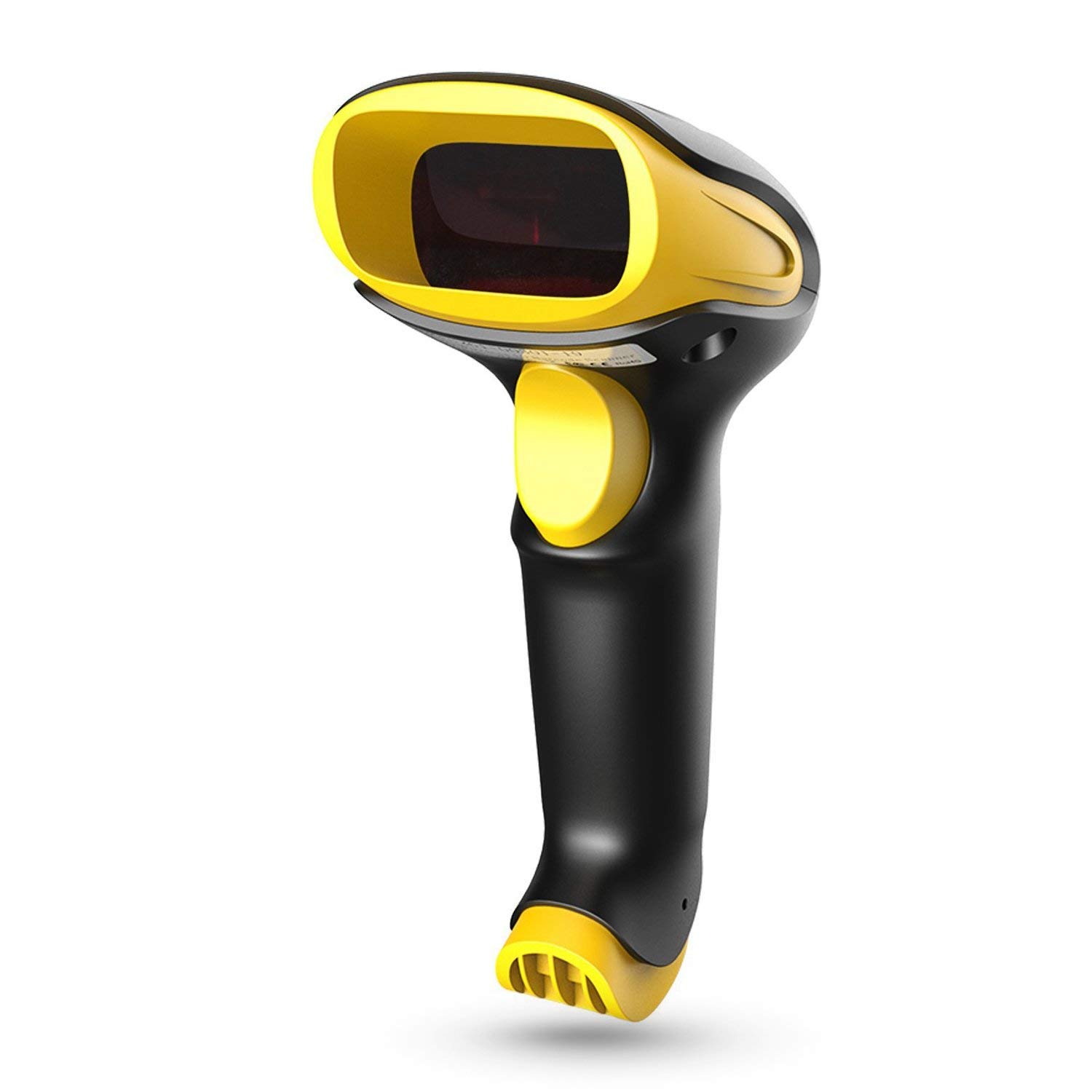 Esky ES017 Handheld USB Wired Barcode Scanner - Automatic 1D and 2D QR Code Reader
$62.99
x
Esky ES017 Handheld USB Wired Barcode Scanner - Automatic 1D and 2D QR Code Reader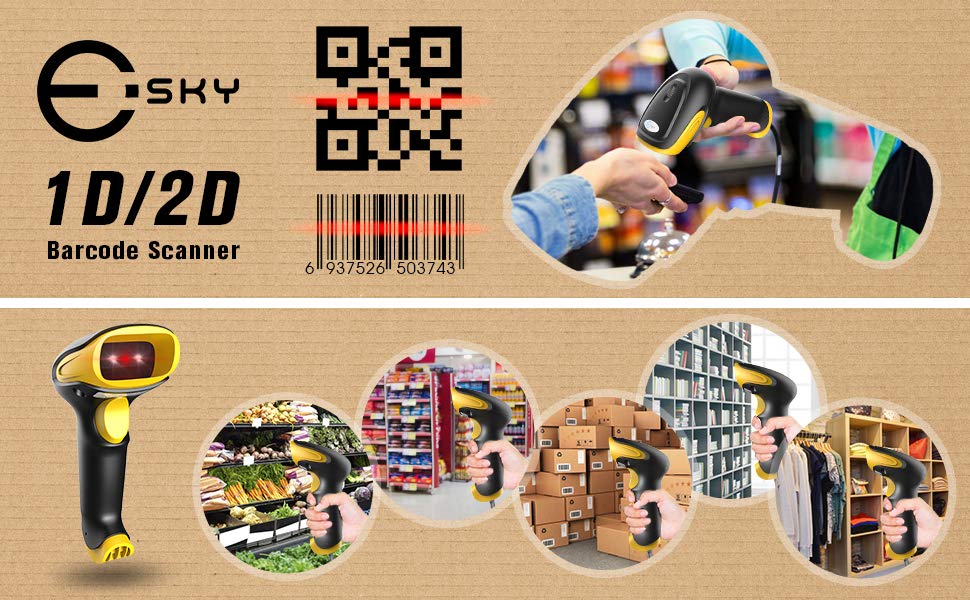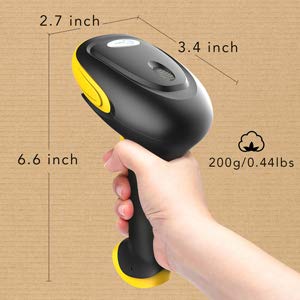 Very Easy to Use
1.Connect the scanner to your computer via a USB cable.
2.Create a new document (word, excel or txt).
3.Scan a barcode to add it to the file automatically
Seller Service
We wouldn't want your bright spark purchase to feel any less than 100% satisfying. That's why if something isn't to your liking, our customer team would be more than happy to get back to you within 24 hours.
Drop-Proof

The durable, engineering-grade plastic withstands drops and bumps and maximizes the scanner's lifetime.

Lightweight and Portable

At only 0.44lbs, this feather-light scanner can be used comfortably for an extended period of time. Just plug it in and get started!

Quick and Accurate Readings

The Esky USB Wired Handheld Barcode Scanner will scan, read, and upload 1D and 2D QR barcodes in an instant.
Let the Esky ES017 Handheld Barcode Scanner be your handy helper for your booming business. 1D and 2D barcode-friendly and its ergonomic design makes it a perfect fit in your business, whether is it a supermarket, bookstore or your friendly neighborhood snack store.
The best part? Using it only requires one simple step.
Just plug it into your computer via the supplied USB cable, and let the scanning commence.
Quick pickup, easy processing

I grabbed a few scanners for my warehouse. This one in particular was probably one of the outperformers. It was quick to register barcodes and didn't have much of a learning curve. It felt good in the hand and after a long day most employees voted this one of the best. Easy to store and organize items. Very quick to upload. Happy to see there is a good warranty. Makes me feel as though I made a safe purchase. Item link: Esky Handheld Automatic USB wired 2D QR Barcode Scanner (both 1D and 2D) with USB Cable

Great scanner for reading QR codes as well as barcodes!

This scanner is pretty cool as it reads more than just barcodes -- it allows me to read QR codes on my PC, which, in the past, I have not been able to do.  It worked right out of the box and connected with little or no setup.  It also seems well constructed.

Very easy to use even for a beginner!

This is a very easy to use and gets right to work not too many steps to get it up and running.  The calibration cards are clear easy to use and great for custom work.  It seems well made and survived my accidental drop, ...OOPS.  I like that it both makes a beep and lights a green light with a successful scan.  This unit is light and very quick at scanning standard codes it also does a good job with lesser quality codes like on discount products.  A big bonus is that it also works with 2D scans and pars  with Bluetooth devices hello, now I can read the 2D's scans  direct to my cell phone or tablet now that is quite an extra value feature.  This is my first scanner and I was a little intimidated, but it won me over very quickly!

Disclaimer:
I received this scanner in exchange for a honest review and evaluation, I received no other payment or compensation. I in no way am required to leave a positive review and just do my best to describe in my opinion the fitness for the intended purpose,

The scanner is really sturdy and made with high quality. I went down to our warehouse and scanned a bunch of items that weren't listed online. I came back to my pc and opened excel and imported the scans. I then made my listings and voila within a day or two I had a few sales which paid for this scanner. Compatible with iphones, windows, mac etc.

First off, let me point out that this scanner is a wired USB scanner. There is no battery, and there is no wireless/bluetooth connectivity. This scanner would be awesome if it were wireless, but it does do everything they say it can do, and it does it well, so I will not knock any stars off for that. Operation is very easy, but the  instructions are a little lacking when it comes to describing what the functions that are activated by scanning the included UPCs actually do.

The only real issue that I ran into was that I could not seem to scan a QR code diplayed on my computer screen, though I had no problem scanning the code if I printed it out first. I suspect that it has to do with reflection of the glass itself, though it may be due to a setting that I have yet to discover. For my testing purposes, I utilized three different online data bases that will return useful information from scanning UPC barcodes, and I set the scanner in the "keyboard" mode to show the content of the QR codes in a notepad text file. I was also able to scan the UPC number into the text file as well. I discovered that the scanner had no problem scanning QR codes of various sizes, colors, and configurations. The scanner is plug n play. I plugged the cable into an available usb port, and it was good to go, no driver installation needed. This scanner is like any other peripheral device in that, much like a mouse or keyboard, you will not be able to do much without some sort of useful program installed that can utilize it. Since there are apps available that can use your phones camera to scan and interpret codes, I am assuming that you already have, or plan on acquiring, inventory software that can use a usb scanner if you are even considering buying a code scanner. At the price this sells for, you will get the performance of a unit that costs many times more.

I was provided with a free sample of this product in return for my unbiased evaluation and review.

Great Barcode Scanner - if you know how to use one.

This is a pretty decent barcode scanner, especially at such an affordable price. It fits nicely in your hand and I've experimented with scanning distances and can scan as far away as 12 inches.  Some people wished that is was cordless, but the positive feature of being corded is that you don't need batteries and is still pretty portable with the laptop. Just plug the scanner into your laptop/computer using the provided usb connections, and you can scan in 1D or 2D. It seems reliable, easy to use and accurately tracks data for organization.

On the negative side, the directions are pretty sparse, and if you're a beginner to scanning, it's not easy to figure out.  Therefore, I conclude that this scanner is targeted at users who have some level of experience with barcode scanning.  There are several barcode scanner youtube videos that look like they'd be helpful.

Overall, if you know how to use QR scanners, this may be a product you can use. However, to the beginner, it is not intuitive nor useful. Thus, I cannot recommend the product without better instructions provided.

I received this product at a discounted price or for free in exchange for an honest, unbiased review.

Very easy to use. It comes with a calibration card that is clear and easy to use. Made with a good handheld design so it sits comfortably in your hand.

This is a very capable low cost 2D and 3D handheld USB wired scanner. It requires no drivers or pairing and was plug and go on my Windows 10 computer. Please note-once attached to the scanner, the cable is not easily removed. I am sure this is done to prevent accidental disconnect but you will need a long object such as a small screwdriver or extended paper clip to unplug the RJ45 style jack. I was kind of surprised to find out that any standard old scanner will not read QR (square) codes. They are 3d and require a capable scanner. This scanner also scans standard barcodes, and also has a couple white LED that illuminate the area you are scanning. This would be a great scanner for a small business or for my ambitious goal of putting a QR code with the contents on all my storage boxes. You can go online to free sites and generate your own codes.

My "real job" requires me to keep track of assets ...

My "real job" requires me to keep track of assets that are tagged with little inventory tags. An was developed so you could scan these from your phone's camera. With about 200-300 assets it takes me 4-5 hours to scan them all. With this scanner I run through the equipment in less than 2 hours. I wish it were Bluetooth but I typically need the computer close by anyway.

Getting ready to venture out into fba and e-commerce, I feel this tool will be very helpful in the future.

Great little tool for scanning books or any type of symbol

This scanner was purchased to scan book barcodes into a data system. It sees the codes and is compatible with the software. The only downside is that I cannot carrry the scanner to the shelf and scan the books, I have to bring all of the books to the computer because there is no wireless feature for this tool. Also, a stand would make this device much easier to use since it is not wireless and will be stationary for its purpose.
So,
function: five stars
Usability: four stars
If I could have it a 4.5, I would. It is light, so there is no fatigue from using it like some battery powered scan tools that can hold data. The cord is fairly long, so if I get the computer on a technology cart, it can reach most shelves and it is nearly "wireless" if plugged into a laptop. The code recognition is quick as well. When plugged in, it makes a loud beep through the device to let you know it is functioning. The laser is not on until the trigger is depressed, which is nice for leaving it plugged in - less battery drain, and no laser bar on a wall across the room.
In all this is exactly what I needed so I do not have to use a phone app for the data storage program and use data on my phone to scan. I will be.able to scan any other images that are available, such as information websites incuded in some books because this tool.picks them up as well.
Specifications:
--Interface: USB 2.0 --Scanner Type: two-way single scan --Dimensions: 168mm x 87mm x 70mm (6.6in x 3.4in x 2.7inch)

--Light Source: 650nm(visible) --Scanning type: Manual scanning --Scan Rate: 45mil/s

--Reading Distance: 6 ¨C 30cm --Print Contrast: 25% minimum reflective difference

--Scanning angle: fanning 30°, horizontal 75°, vertical 65°

--Decode Capability:

--1D: UPC / EAN, UPC / EAN with supplementals, Bookland EAN, ISSN, UCC Coupon Extended Code, Code 128, GS1-128, ISBT 128, Code 39, Code 39 Full ASCII, Trioptic Code 39, Code 32, Code 93, Code 11, Matrix 2 of 5, Interleaved 2 of 5, Discrete 2 of 5, Codabar, MSI, Chinese 2 of 5, GS1 DataBar variants, Korean 3 of 5, ISBT Concat

--2D: PDF417, MicroPDF417, Composite Codes, TLC-39, Data Matrix, Maxicode, QR Code, Micro QR, Aztec
Package includes:
--1 x Esky ES017 Barcode Scanner--1 x USB Cable--1 x User Manual