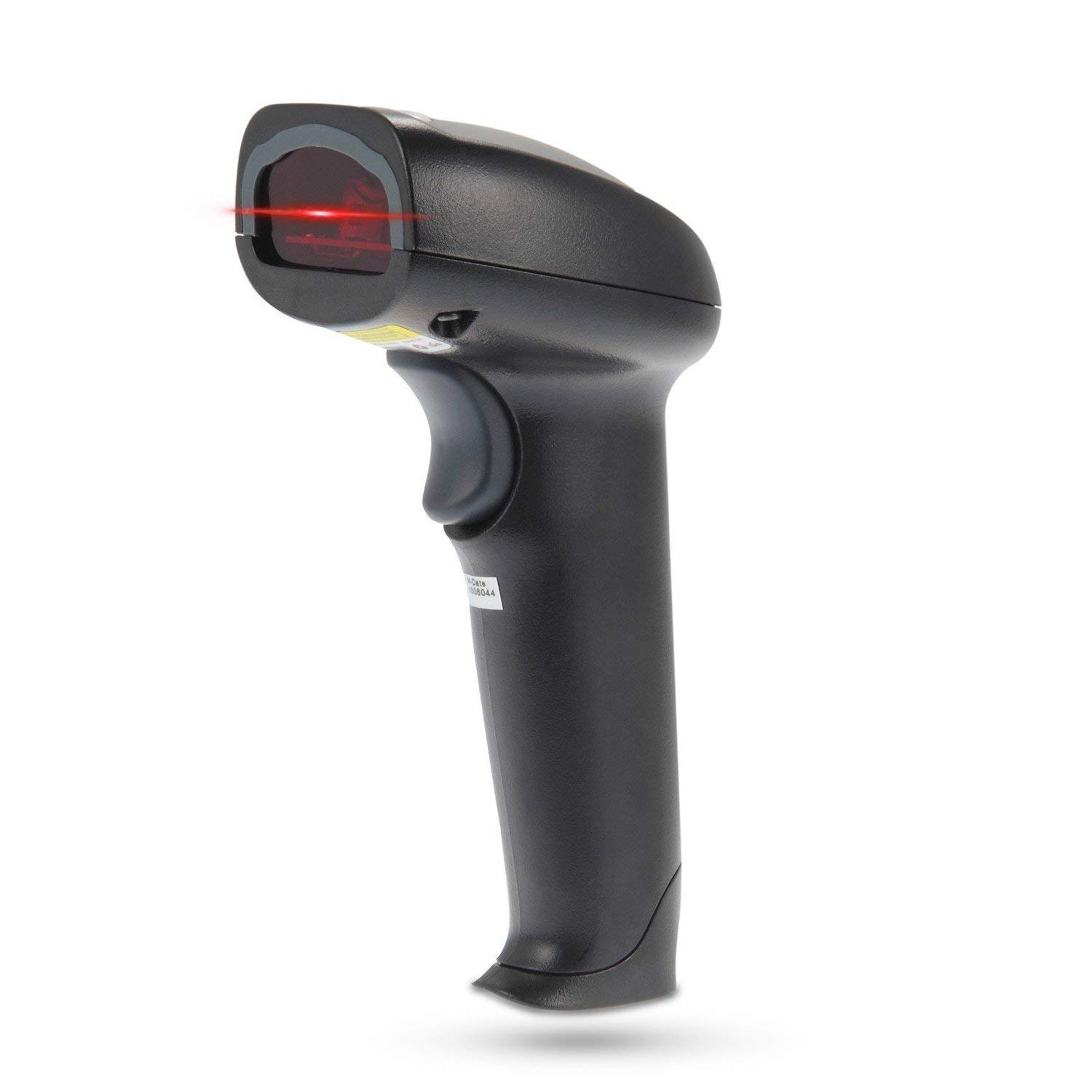 Esky Wired Handheld USB Automatic Laser Barcode Scanner Reader with USB Cable (Black)
$23.99
x
Esky Wired Handheld USB Automatic Laser Barcode Scanner Reader with USB Cable (Black)
- HANDHELD DUAL MODE : Ergonomic handheld design, support USB/RS232 wired mode, plug and play

- 200 SCANS/SEC : Adopts 32 Bit ARM + DSP new technology to ensure 200 scans per second. Scanning angle: inclination angle 45°, elevation angle 65°

- ROBUST DESIGN : Designed to survive from fall height of 5ft/1.5m; Sound and LED indication of power and operating condition

- COMPATIBLE SYSTEM : Windows XP/7.0/8.0/8.1/10+WinCE+Mac+Linux, ideal use for businesses, shops, warehouse operations and other workplaces.

- STRONG DECODE CAPABILITY : Auto identify UPC/EAN, UPC/EAN with Supplemental, UCC/EAN 128, Code 39, Code 39 Full ASCII, Trioptic Code 39, Code 128, Code 128 Full ASCII etc.
Great product and a great value

Reviewed in the United States on

Best barcode scan ever.

Reviewed in the United States on

Five Stars

Reviewed in the United States on

Only works when connected to a pc

Reviewed in the United States on

This is one of the cheaper ones and it works fine. The only minor negatives (for me) are that:
1) it always scans when there is a barcode, whether you pull the trigger or not. This may be intentional, but would rather have it only when you pull the trigger
2) there was one time where it "double-scanned" and entered the barcode twice into my form.

Compact Disk Organization

This scanner reader works perfectly with commercial software for cataloging my extensive cd-rom collection.  Scan the barcode and the software goes to the company's cloud database to retrieve the title, composer, performer, and manufacturer of the CD-ROM.

Works great! All you do is plug in and go... Super easy! I'm so glad I decided to buy the cheaper one.

Easily plugged in and used with my Mac without any configuration, nice!

Met my expectations quickly and easily, just took some getting used to in the application.  Would recommend for anyone building a media library with DVD that have barcodes on the label.

Used this to scan in all my books, video games, movies and whatnot into an inventory application (Delicious).  Worked perfectly every time.  Cable was sufficiently long enough to handle the task and short enough not to get in the way.  Good solid feel.  Came with a programming book to modify the scanner's defaults which I have not had to do yet.  Works perfectly with MacOS; when searching for scanners this was a big concern since my laptop runs MacOS and many seemed to indicate it had problems.

I would recommend this scanner for the average user who needs to inventory their stuff.

Scan great and a decent price.

It worked correctly the first time I plugged it in. Would buy it again. Only down side is no stand.
Specifications
- Dimensions: 6.7 inch x 2.6 inch x 1.7 incg - Interface supported: USB, RS232
- Scanner Type: Bi-directional
- Light Source: 650 - 670nm(visible)
- Scanning type: Automatic scanning
- Scan Rate: 200 scans per second
- Resolution: 0.10mm (4mil) PCS0.9
- Reading Distance: 2.5 - 600mm (100% UPC/EAN)
- Print Contrast: 30% minimum reflective difference
- Scanning angle: Inclination angle 45°, Elevation angle 60°
- Decode Capability: UPC/EAN, UPC/EAN with Supplemental, UCC/EAN 128, Code 39, Code 39 Full ASCII, Trioptic Code 39, Code 128, Code 128 Full ASCII, Codabar, Interleaved 2 of 5, Discrete 2 of 5, Code 93, MSI, Code 11, RSS variants, Chinese 2 of 5
- Safety: CORH class 2 laser product, FCC class B and CE

Package Contents
1 x Esky ES015 Barcode Scanner
1 x USB Cable
1 x User Manual
1 x Warranty Card

Seller Warranty
- 30-Day Money Back Guarantee
- 18 Month Replacement Warranty
- Lifetime Support Guarantee