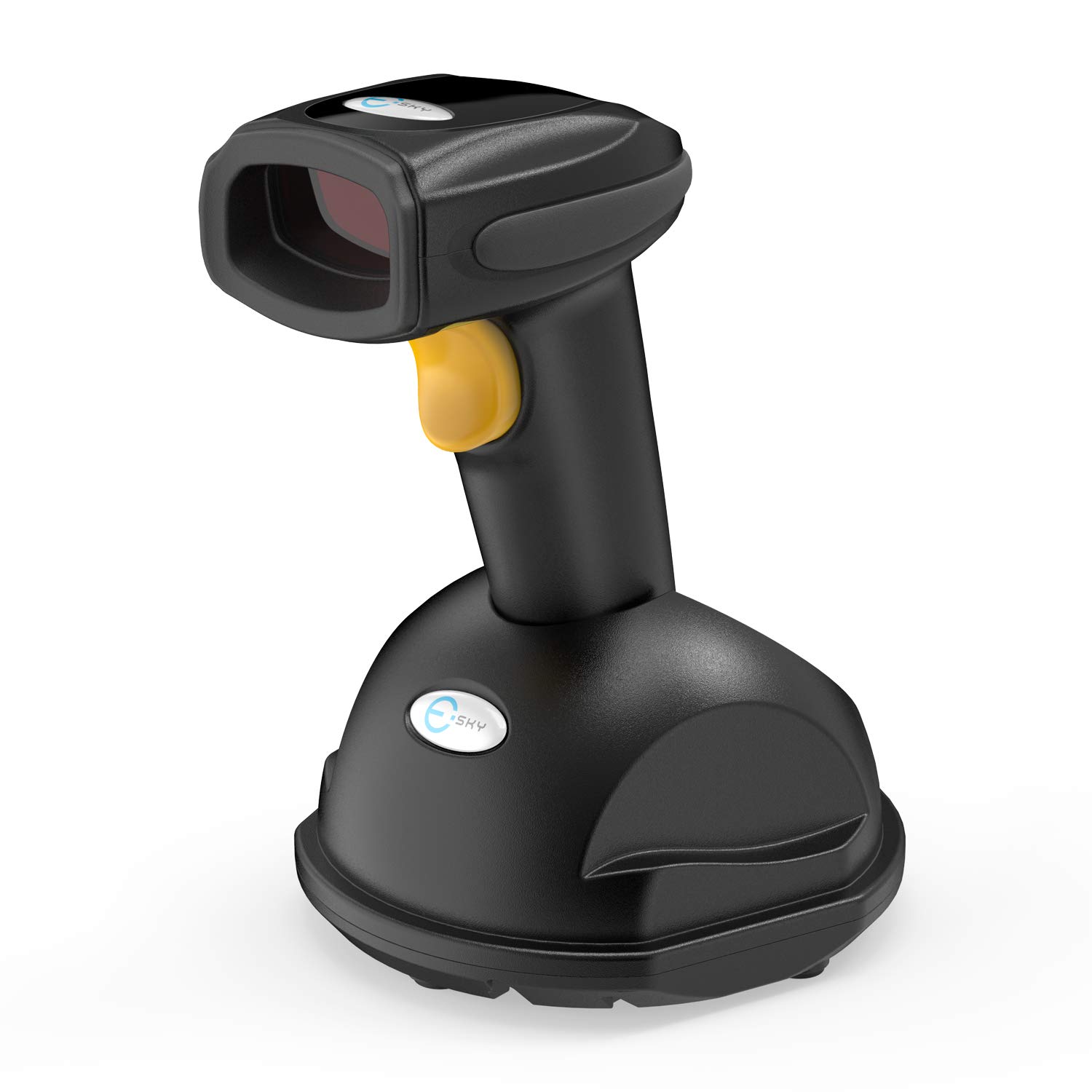 Esky Wireless Barcode Scanner
$59.99
x
Esky Wireless Barcode Scanner
328 Ft Transmission Distance USB Cordless 1D Laser Automatic Barcode Reader Handheld
Esky FG-WX2800C Wireless Barcode Scanner with Charging Base

Using the scanner is simple-- just charge it on the quick-charge base, set your desired scanning mode, and get to work!
Need to upload the barcodes to a computer? Plug the scanner in with the included USB cable or set it to instant upload mode for easy transmission. Get organized with Esky!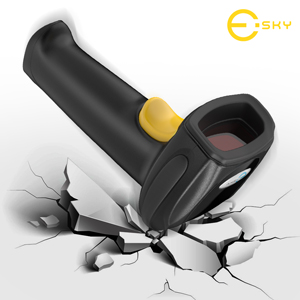 Anti Shock Design
Anti-seismic: Multiple drops from 1.5m height onto concrete floor. The handheld barcode scanner will outlast years of use and abuse. Apply to workplaces like supermarkets, grocery stores, warehouse and more.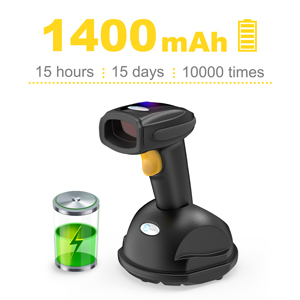 Long Battery Lifespan
Using a 1400 mAh rechargeable battery, the Esky scanner will last up to 15 hours of continuous scanning, 15 days standby or 10000 times scan after a full charge. It takes 3 to 4 hours to fully charge the scanner.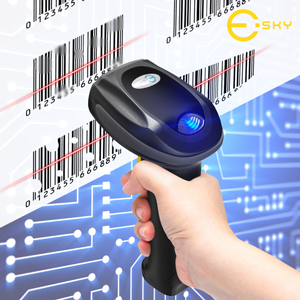 Super Decoding Ability
The Esky scanning range and superior motion tolerance allows one-pass scanning. Such scanner greatly reduces waiting time. Damaged, blurred, and pixelated barcodes are no match for it. The state-of-art scanning technology will decode them all.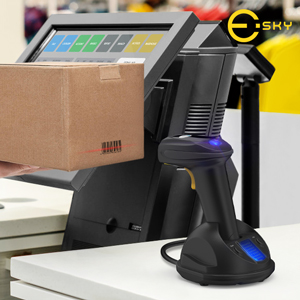 Convenient Charging Base
The included base charges the scanner and keeps it upright and organized.
2 Kinds of Scan Mode: Key Trigger Mode: Press the trigger to scan.
Continuous Scan Mode: You can set the continuous scan mode by scanning the "continuous" code for continuous scanning with no need to press any more buttons.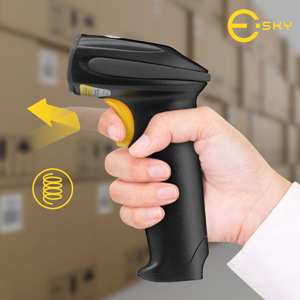 Comfy & Ergonomic Handle
Give your hands a break. Our specially designed handle is easy to hold, even after prolonged use.
Over 300 Configuration Options: Support customized prefix and suffix, insert/delete prefix and suffix, and enable/disable code ID and more.
Note: Do not scan barcodes on the computer screen.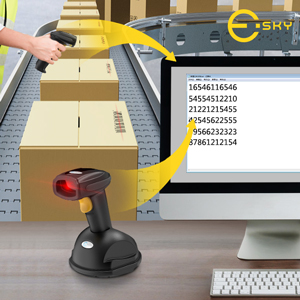 2 Scan & Uploading Modes
Instant Uploading Mode: Read barcodes & upload it directly to the file you have opened.
Storage Mode: It can be used when the scanner is out of wireless signal range. After activating the storage mode, all scanned barcodes (offline internal storage up to 10000 barcodes) will be stored directly into the scanner. You can upload the data to your device later when you comes into the range.

Great barcode scanner (when you follow instructions!)

Reviewed in the United States on

Great value

Reviewed in the United States on

Working great

Reviewed in the United States on

Very easy to use and quick setup

Reviewed in the United States on

This product will make my scanning of items easier

Reviewed in the United States on

Great for what we need it.

Reviewed in the United States on

Cheap and works awesome

Reviewed in the United States on

Wireless, easy to use

Reviewed in the United States on

Easy to Use

Reviewed in the United States on

Love this and use it very often.

Reviewed in the United States on
Specifications:

-Read Rate: 200 times/sec

-Scan Angle: ±65° , ±65° , ±42°

-Internal Storage: 1600 Pieces of EAN13

-Wireless Distance: Indoor:100m, Outdoor:300m

-Light Source: Visible Laser Diode, Wavelength: 622nm~628nm

-Anti-seismic: Multiple drops From 1.5 height onto concrete floor

-Compatible Barcode Type: UPC/EAN, EAN13, EAN 8, Code 128, Code 39, Code 39 Full ASCII, Codabar, Industrial/Interleaved 2 of 5, Code 93, MSI, Code 11, ISBN, ISSN, China Post, Code 32, GS1 etc.