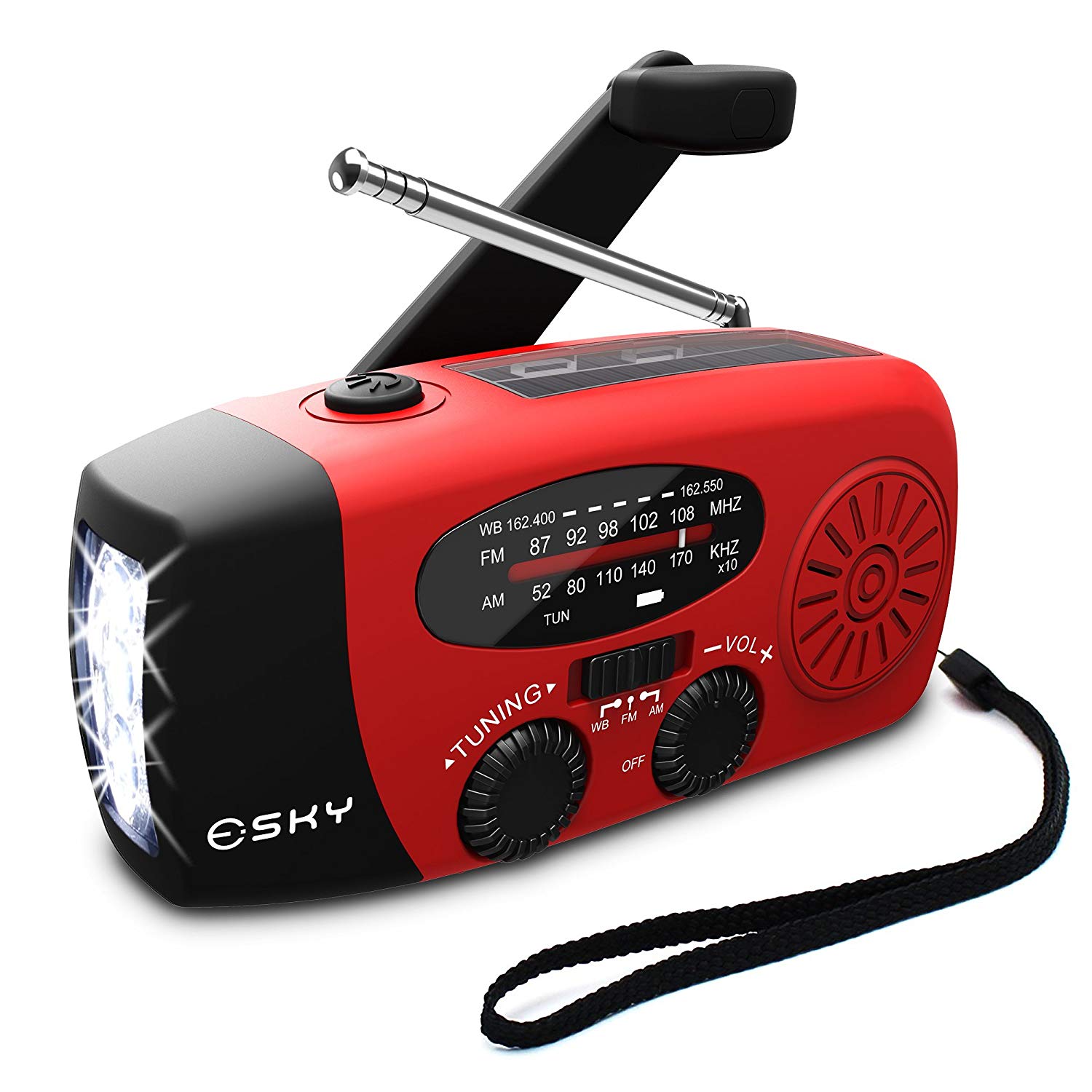 [2018 Upgraded] Esky Portable Emergency Weather Radio
$18.98
x
[2018 Upgraded] Esky Portable Emergency Weather Radio
Hand Crank Self Powered AMFMNOAA Solar Radios with 3 LED Flashlight 1000mAh Power Bank Phone Charger (Red)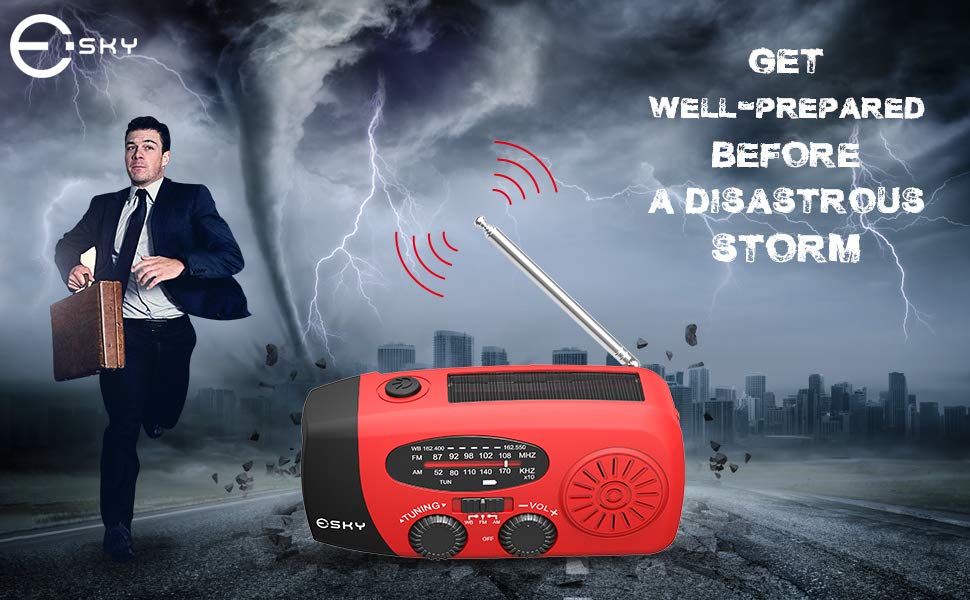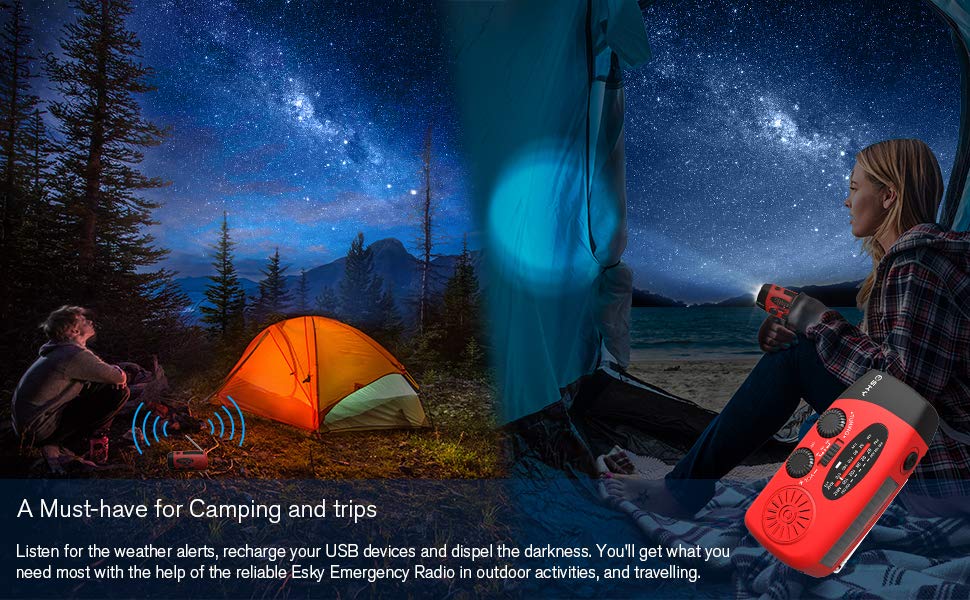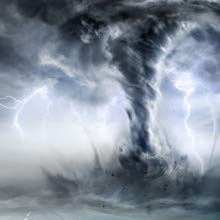 Description
It's dark. The rain is driving down hard. And you're stuck in a blackout, in your broken down car, or by the side of the highway staring at a dead phone battery. For all our technological prowess, there's definitely not an app for that.
Enter Esky ES-CR01, our most life saving gadget yet.
It's 1000mAh lithium battery may not have the umph to power your Macbook through a conference, but it'll certainly give your gadgets enough juice for that all important call to your family, the emergency services or for contacting roadside assistance and getting you back on your journey.
Esky understands that an emergency rarely respects your daily routine, plans, or the power provided by your gadgets'batteries. That's why we came up with a device that is easily charged through 3 innovative features:
1. Micro and Standard USB ports for conventional charging.
2. Solar Panel for when you're stuck in the sun with no outlets in sight.
3. Kinnetic hand crank for the battery boost when the odds are against you.
And once it's powered, you're looking at a battery that will go. With enough light to last you through the night or provide up to 7 hours of radio on a full charge. Remain in the loop even when you're offline with AM / FM radio and the latest weather updates from NOAA.
Specifications
-- Maximum Power Consumption : 3W
-- AM : 520-1710KHz, FM: 87-108MHz, NOAA: 162.40 ~ 162.55MHz
-- Working Voltage : 2.7V to 4.2V
-- Battery: Polymer Li-ion
Dimensions :5 x 2.4 x 1.8 inch; Weight : 0.49lb: Small enough to fit in your pocket.
Package Content
-- 1x Esky weather radio
-- 1x Micro USB charging cable
-- 1x User Manual