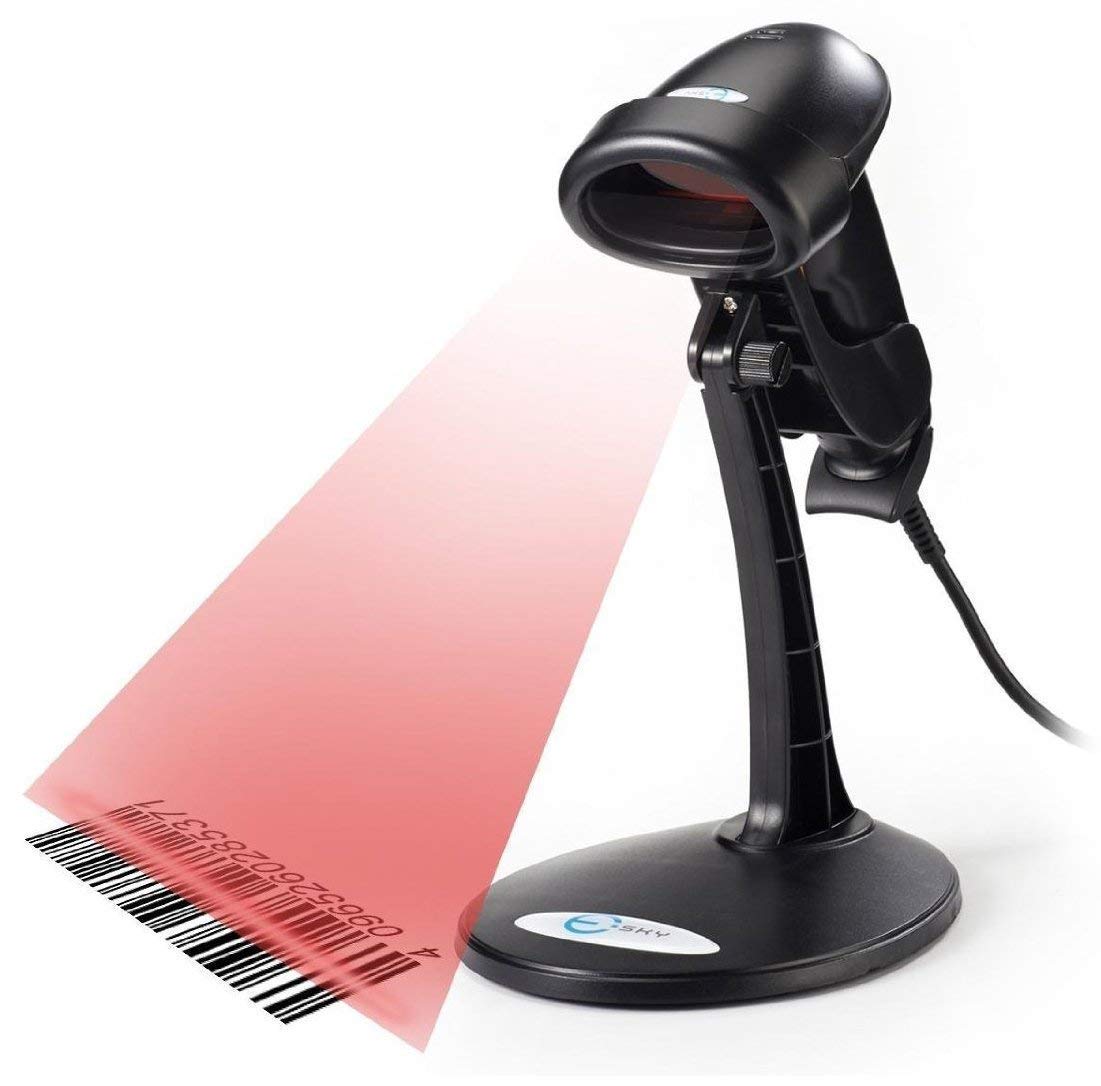 Esky USB Automatic Barcode Scanner Scanning Reader Wired HandheldHandfree Laser Bar Code USB Wired for POS System Sensing and Scan Black
$34.79
x
Esky USB Automatic Barcode Scanner Scanning Reader Wired HandheldHandfree Laser Bar Code USB Wired for POS System Sensing and Scan Black
UPC: 846561079488

EAN: 0846561079488
Shock-resistant ABS plastic guarantees long service life. Easy grip and ergonomic design make for comfortable fit in your hand.

Simple installation: Keyboard Wedge, Serial, Wand Emulation, USB. Supports USA and International keyboard country layouts.

Full compatibility with Novell Applications. Supports such editing operations like inserting, stripping, filtering and case-converting.

Programmable peamble, postamble, and termination strings. READ/NO-READ indicators (buzzer and bright LED). Over 180 configurable options. Extended ASCII support for Code 128 bar codes.Barcode Types UPC/EAN, UPC/EAN with Supplementals, UCC/EAN 128, Code 39, Code 39 Full ASCII, Trioptic Code 39, Code 128, Code 128 Full ASCII, Codabar, Interleaved 2 of 5, Discrete 2 of 5, Code 93, MSI, Code 11, RSS variants, Chinese 2 of 5.

Lightning-fast reading and decoding capabilities help speed data entry, reduce errors and improve efficiency. Perfect for retail and other commercial applications. Compliant with CDRH Class 2, FCC Part 15 Class B and CE.
Specifications:
- Increased productivity, lower TCO
- High performance scanning
- Durable, future-proof construction
- Scanner Type : Bi-directional
- Light Source: 650-670nm(visible)
- Scan Rate: 100 scans/second
- Resolution: 0.10mm(4mil) PCS 0.9
- Depth of field: 0-600mm(0.33mm.PCS 90%)
- Reading Distance: 2.5-600mm(100%UPC/EAN)
- Print Contrast: 30%min
- Dimension: 165mm*63mm*87mm
- Barcode types: EAN-8, EAN-13, UPC-A, UPC-E, code 39, code 93, code 128, EAN128, Codabar, industrial 2 of 5, interleave 2 of 5.matrix 2 of 5, MSI, Chinese postcode and more
- Scanning angle : Inclination angle 45¡ã,Elevation angle 60¡ã
- Scan Scope: 18cm
- Bit error rate: 1/3million
- Fall test: 1.8m drop on concrete surface
- Interface : Keyboard Wedge ,Rs232.USB and more .
- Power voltage: 5V
- Working current: 57mA

Package Content:
- 1 x Barcode Scanner
- 1 x English User Manual
- 1 x Standing Bracket

Seller Warranty
- 30-Day Money Back Guarantee
- 12 Month Replacement Warranty
- Lifetime Support Guarantee