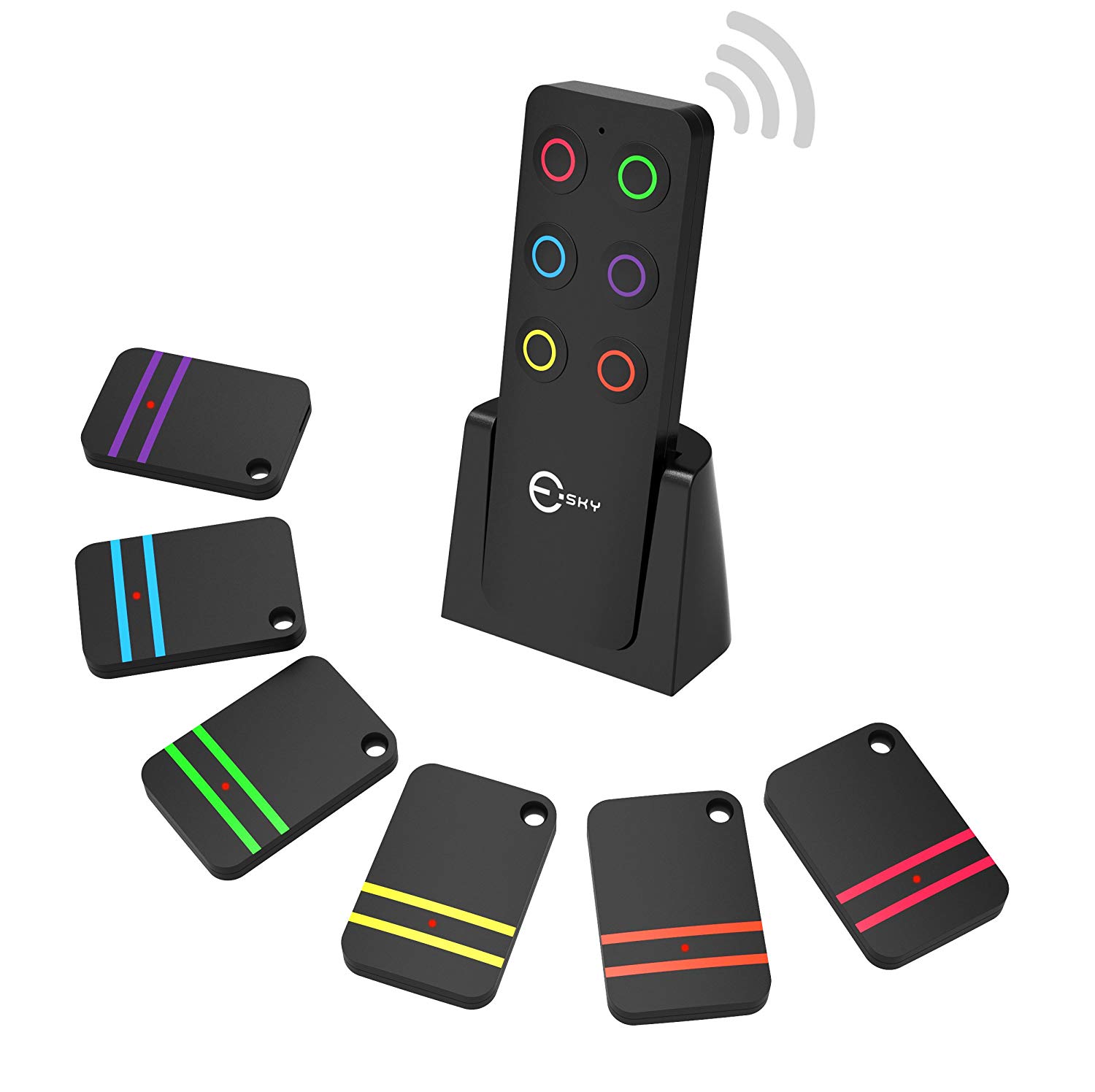 Key Finder, Esky Wireless RF Item Locator Item
$24.99
x
Key Finder, Esky Wireless RF Item Locator Item
Tracker Support Remote Control,1 RF Transmitter and 6 Receivers - Wireless Key RF Locator, Pet Tracker Wallet Tracker


Extra-wide Detection Perimeter


With an alert reminder delivered from the receiver (max. 100ft) to
quickly lead you to your lost item. Radio frequency can easily penetrates
though walls, cushions and doors to find the lost item up to 50ft away, but164ft away in an open space.
Good for forgetful people
Our aging parents keep losing the keys, tv remote and can't find the cats in garden. Get one set of Esky Key Finder for them, it's meant to save trouble in stressful life!
Specifications:
- Receiver size: 1.85x1.26x0.2in
- Frequency: 433.92 MHz
- Sound volume: 75-80 dB
- Working range: 40-82 feet(open space)
- Battery: 7 X CR2032 Batteries (for receivers and remote , included)
- Housing material: ABS

Package Content:
- 1 x Esky Transmitter (1 stand included)
- 6 x Esky Receivers
- 6 x Esky Key Ring
- 6 x Hook & Loop Tapes
- 7 x CR2032 batteries
- 1 x User Manual