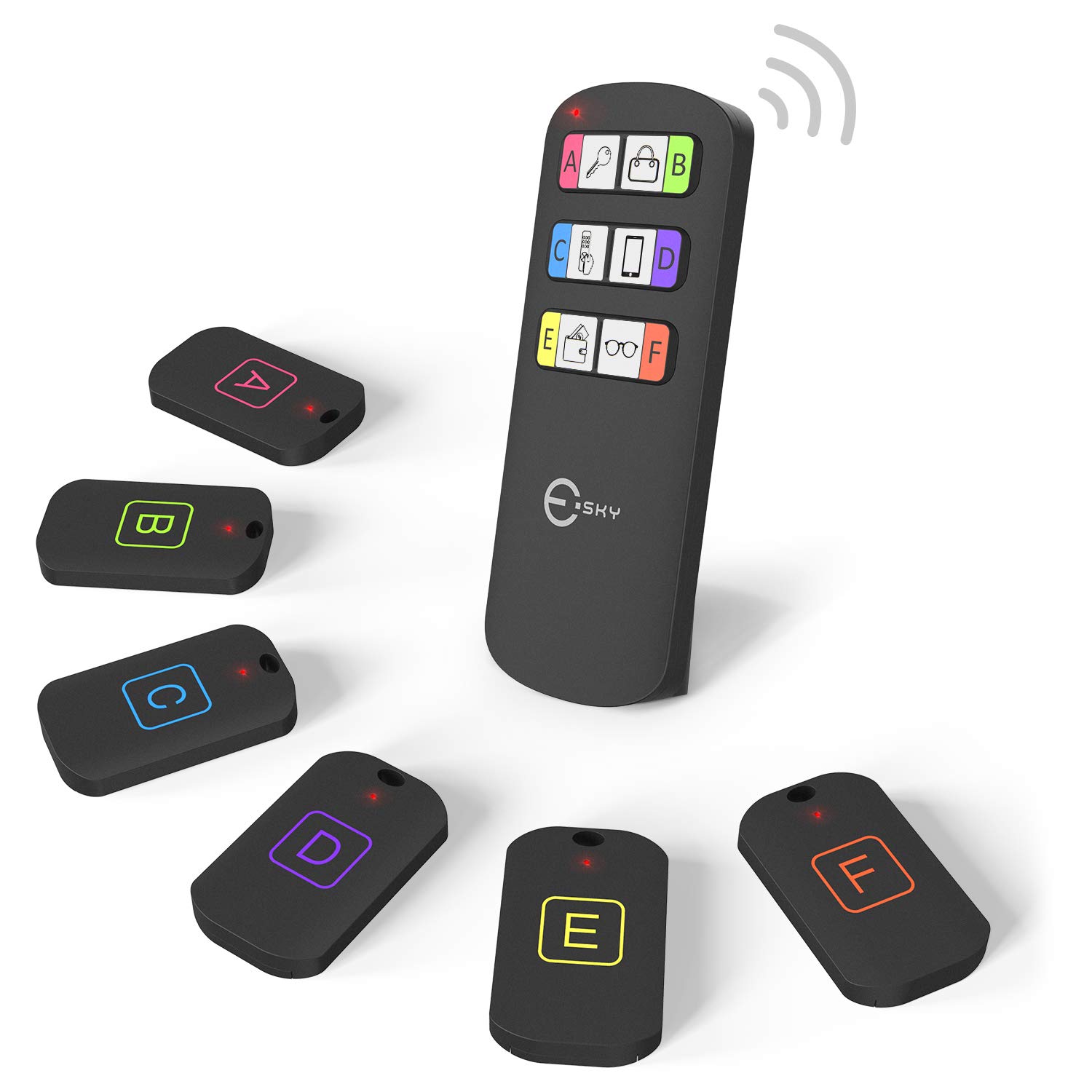 Wireless RF Item Locator Item Tracker Support Remote Control
$29.99
x
Wireless RF Item Locator Item Tracker Support Remote Control
Pet Tracker Wallet Tracker (with Letter)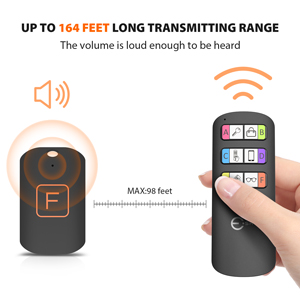 Long Transmitting Range
With an alert reminder delivered from the receiver (max. 100ft) to quickly lead you to your lost item. Radio frequency can easily penetrates though walls, cushions and doors to find the lost item up to 50ft away, but 164ft away in an open space.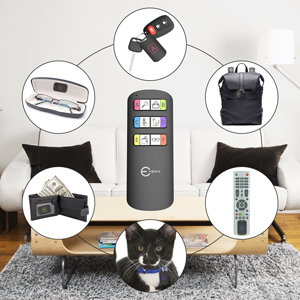 Key finder with 6 Receivers
Our key finder kit includes 6 small and slim receivers/finders. You can easily attach them to the items such as keys, bags, wallet, dogs, cats, remote controls, spectacle case etc.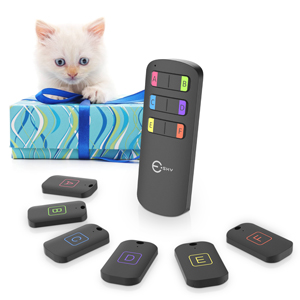 Best gifts for everybody
For aging parents! For a forgetful wife and husband! For naughty children to play games! It is so useful in daily life that nearly all people may need it.
Picture this- you're late for work, rushing out the door, and just as you're ready to leave your keys are nowhere to be found. If you're anything like is, this is a situation you've found yourself in a few times (ok, maybe all the time). Don't waste time looking for your stuff. Let the Esky 6-in-1 key finder do it for you! This amazing key and wallet finder takes the headache out of lost items. With 6 receivers and one universal remote, you'll be able to find half a dozen of your most important possessions in an instant. Just attack a sticker to the receiver, attach the receiver to the item of your choice, and label one button on the remote with the matching sticker. When you need to find your stuff, just press the corresponding button! The receiver will emit a loud, cant-miss 80db beep to help you locate the item in a few quick seconds. This handy key finder can find your stuff no matter how far away it is-the extra-wide radio frequency radius can locate objects up to 100 ft away. Stay organized with the Esky 6-in-1 key holder!
Package Contents
- 1 x Transmitter
- 6 x Receivers
- 6 x Key Ring
- 6 x Hooks
- 6 x batteries (CR2032)
- 6 x Velcro Straps
- 2 x Stickers (icons and blank labels)
- 1 x User Manual